being a classical musician means creating something timeless and new.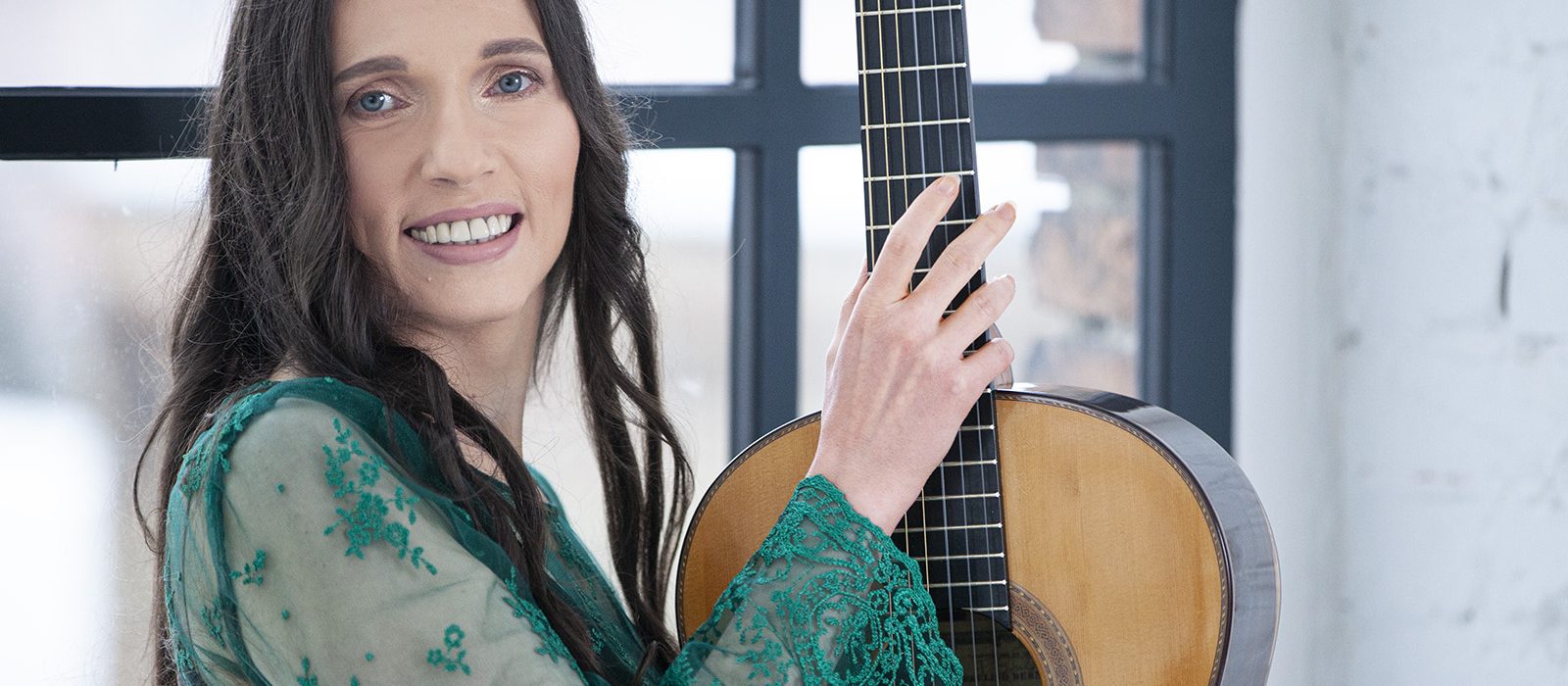 CLASSICAL GUITARIST, SINGER, ARRANGER, COMPOSER, DANCER, SPEAKER
Johanna Beisteiner is an internationally renowned concert guitarist, singer and arranger. She also dedicates herself to composing, dancing and recitation.
As a soloist, Beisteiner has made guest appearances at the Vienna Musikverein, the Sochi Philharmonic, the Palace of Arts Budapest, the Intern. Valletta Baroque Festival and the Teatro della Concordia (Italy). In autumn 2022, as part of a US tour, she presented her one-woman show "Farkas in America", a particularly varied program with music, dance and poems by Karl Farkas. In addition, she played guitar concerts with various orchestras such as the Budapest and Sochi Symphony Orchestras, the Malta Philharmonic Orchestra, the Graz Chamber Philharmonic and the Budapest String Chamber Orchestra under the direction of well-known conductors such as Michelle Castelletti, Béla Drahos, Achim Holub and Oleg Soldatov.
Johanna Beisteiner's artistic activity is not limited to the presentation of standard works, but also includes the expansion of the repertoire for classical guitar through collaboration with contemporary composers and her own works. In her programs, which are often designed around a specific theme, she combines instrumental, vocal, dance and literary elements in an individual way. On the one hand, she opens up new possibilities of artistic expression and, on the other hand, demonstrates the versatility of the classical guitar as a solo and accompanying instrument in repertoire from a wide variety of eras and styles.
In 1992, at the age of sixteen, Beisteiner began studying an instrument at the University of Music and Performing Arts in Vienna. At the same time, in 1994, she graduated from a high school specializing in foreign languages ​​in her native town of Wiener Neustadt. After graduating from university in 1999, she undertook her first concert tours abroad, including several performances at the Teatro della Concordia (Italy), the Yekaterinburg Actor House (Russia) and as part of events for the revitalization of Berlin's Hohenschönhausen Castle. In addition, Johanna Beisteiner interpreted the premieres of several compositions by Robert Gulya and Eduard Schafranski. Gulya was inspired by her for a guitar concert and other works in different casts. The Maltese composer Reuben Pace chose Johanna Beisteiner as the soloist for the world premiere of his Concertino for guitar, harpsichord and orchestra at the Teatru Manoel in Valletta in 2017. In further collaboration, Pace's "Mdina Suite" for guitar solo was premiered in 2019 at the Wiener Musikverein. A series of recordings with classical and contemporary repertoire was made for the Gramy Records label. In addition to her classical focus, she also gained experience in the field of popular music by recording soundtracks: Truce (USA 2004) and S.O.S. Love! (HU 2007).
Johanna Beisteiner received training in bel canto and recitation from the Viennese singing teacher and pianist Gerlinde Jelinek, and developed techniques that enable musicians to independently accompany themselves on the guitar when singing demanding art songs. She also continued her education in the field of foreign languages ​​and took English speaking lessons with Ariana Pullano (The Vienna's English Theatre).
Parallel to her first artistic projects, Beisteiner completed a doctorate in 2005 with a dissertation entitled "Art music in figure skating, synchronized swimming and rhythmic gymnastics". In addition, she actively devoted herself to dancing, on the one hand as a means of expression in the context of concerts, on the other hand in the form of movement studies for physical training for musicians. She often worked with the Spanish flamenco dancer and choreographer Maria-Luisa Rizo.
On the occasion of the major anniversary exhibition "Bruegel – Once in a Lifetime" in 2019 in the Kunsthistorisches Museum in Vienna, Johanna Beisteiner created the program "Visit Pieter Bruegel" with the actress and singer Katrin Stuflesser. Beisteiner arranged works by various Renaissance composers such as Tilman Susato, Claude le Jeune and Juan del Encina for this unusual theme.
In April 2022, the premiere of the solo program "Dear mistress – anecdotes of a life with Emperor Maximilian I" took place in the Museum St. Peter an der Sperr in Wiener Neustadt. This program was based on the fate of a mistress of Emperor Maximilian I and was created by Johanna Beisteiner as a total work of art with her own text, new arrangements of music from the Renaissance and the late Middle Ages, and choreographed dance interludes.
Johanna Beisteiner plays a guitar from the master workshop of the Spaniard Paulino Bernabé. In addition to her active concert activities, she is a lecturer in master classes.
Awards
* 2008: Crystal trophy 200 Years Teatro della Concordia (Italy)
* 2011: Honorary Membership in the Association Hohenschönhausen Castle in Berlin (Germany)
* 2016: Premio Teatro della Concordia for the composition Don Quixote Fantasy on themes from a ballet by Minkus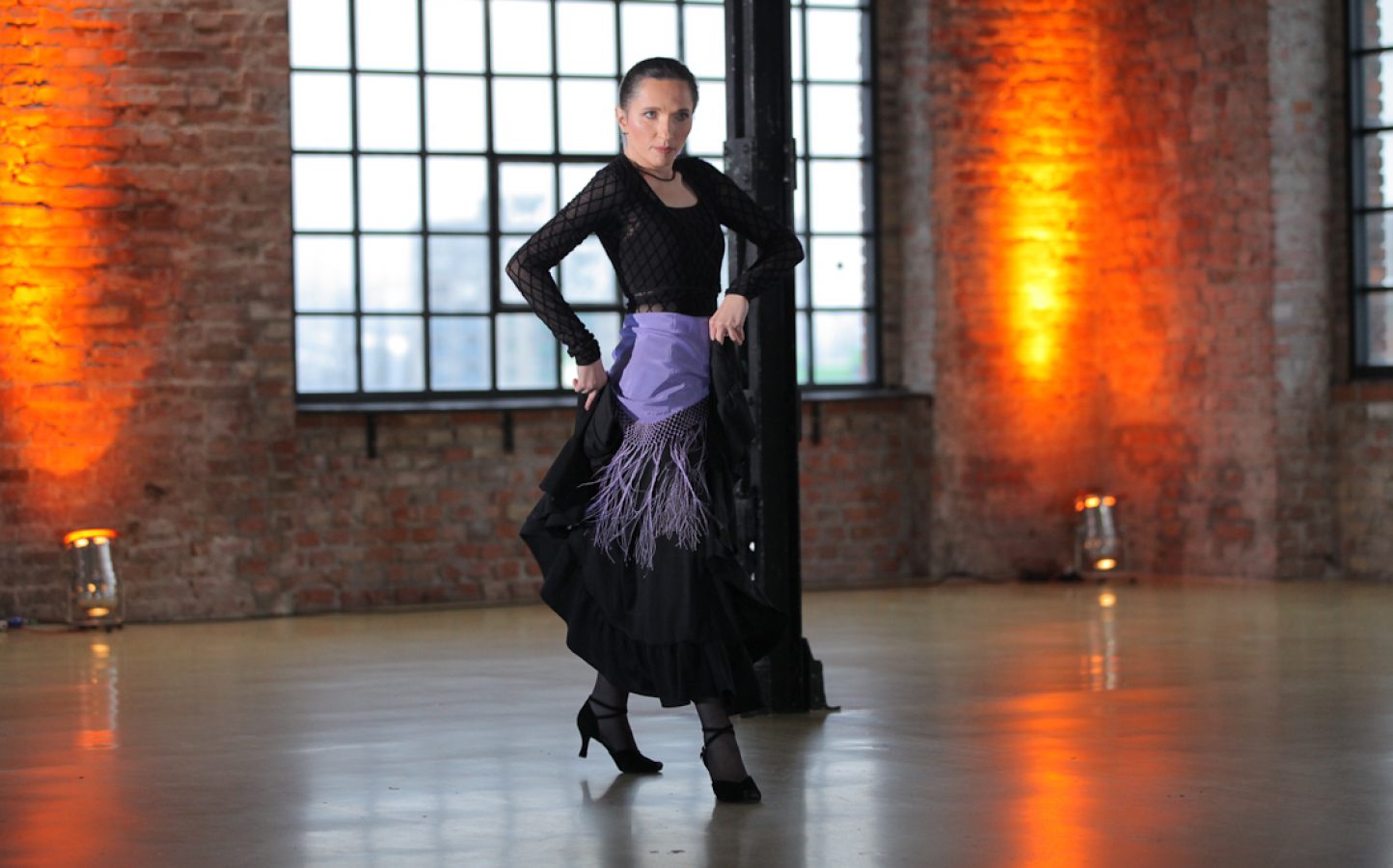 Creativity is the pulse of society
Broaden your horizon, never stand still.